A watermark allows you to prevent unauthorized use and distribution of your whiteboard animation videos.
It also helps viewers identify your brand more easily and quickly. You can customize your watermark easily in Mango WM.
1. If you have finished editing your video, click the "Publish" button to publish your video.

2. Select "Video", and click "Next".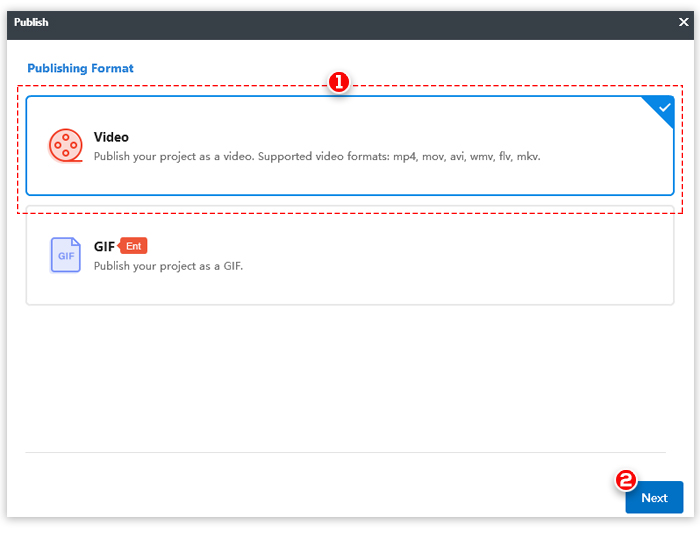 3. On the Publish Panel, click "Browse" to upload your watermark (*.png).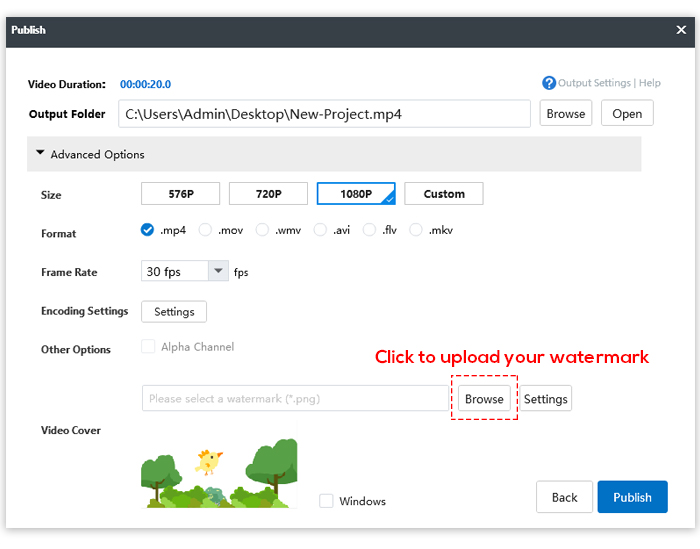 Note: Click "Settings" to customize the size and position of your watermark.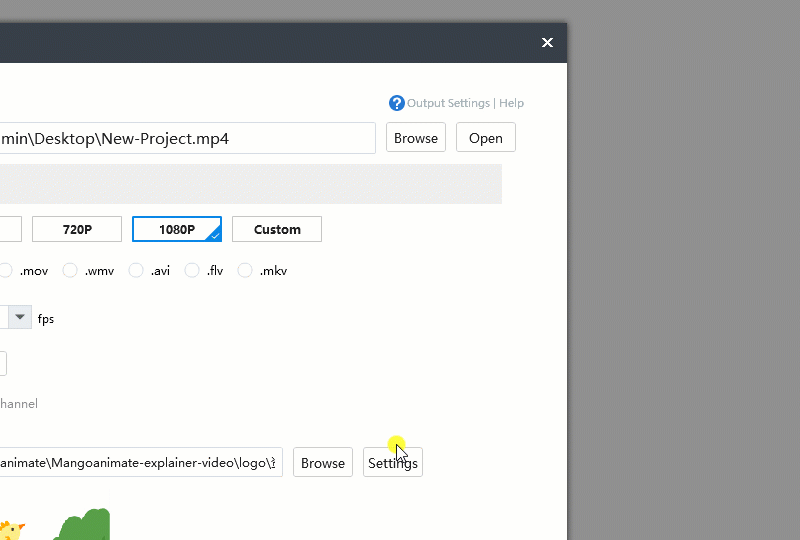 4. If satisfied, click the "Publish" button.
The watermark has been successfully added to the video.