As a whiteboard video may include a lot of elements, you would better add tags to remind yourself that somewhere of the project is unfinished or needs improvement. Below are the steps about how to add, edit and delete tags.
Add tag
Right click the playhead > click "Add Tag" > a tag will show on the timeline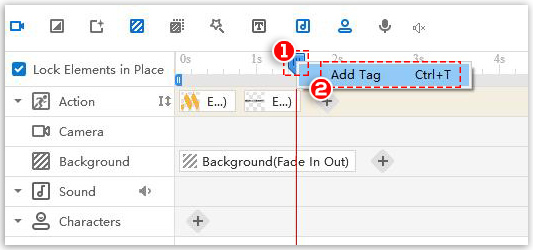 Edit tag
Right click the tag > click "Edit Tag" > describe the tag > Click "Save"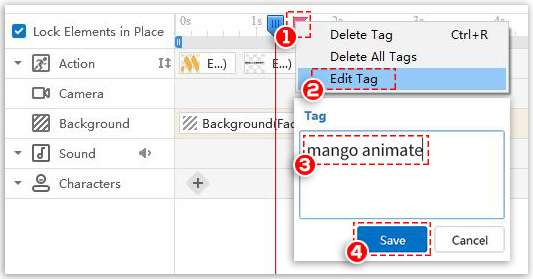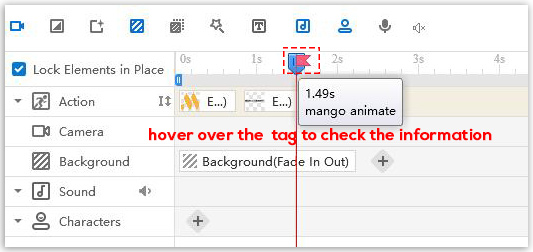 Tip: Hover over the tag, you can see the time and description of the tag.
Delete tag
Right click the tag > click "Delete Tag"